The Devon Dirt:

The Devon Dirt is an annual event, with a mixture of off road tracks and country lanes, usually between 55Km and 70Km.
It's organised by CTC Devon in association with BigPeaks at Ashburton.

It's a non-competitive challenge - i.e. we want everybody to get round the course in their own time safely, and enjoy a great day off road in Devon.
The organisers offer limited support to help you get around the course, we provide feeding stations, usually with cold drinks and cakes along the route, and BigPeaks supply a mechanic in case you have a breakdown.
You should however be self sufficient in terms of food and basic repairs, and it's a good idea to ride with a small group or a friend if possible.

Finishers get a commemorative T-shirt( paid for by your entry fee), together with a certificate, and you keep your frame number.


Cycling UK
Challenge Series 2018 Event.

NUMBERS
: 2018 numbers will be issued at the start.
Note: T- shirts will be issues with correct sizes for those who enetered before
4th April. We may have a couple of spares of random sizes for later entries but no guarantee.

SPOT PRIZES: We will giving some prizes away on the event. These may be randomly chosen on the rider number, or to reward special effort - e.g. a youngster completing for the first time.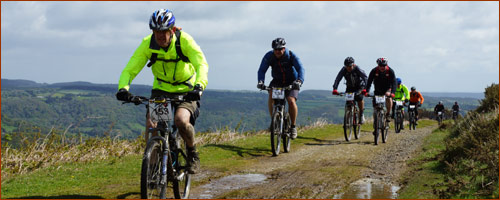 2018 EVENT: - 8th April 2018 START: 09.30 am

GOOD NEWS! The 2018 Devon Dirt is open for business.
THREE categories of event this year. As well as the FULL Devon Dirt ride which we expect most people will want to ride, we are also offering the option of the Devon Dirt LITE, which is just the first loop around the lanes and tracks West of Ashburton.
The third option is for those of you that use eMTB's - the Devon Dirt BUZZ.
If we have enough entries for the BUZZ category then we will run them as a separate group, if not then probably with the main ride.

This years route is broadly similar to 2017, but with the moorland loop run in the betterclockwise direction. There is some discussion at present as to one prt of the course which has suffered errosion, when we have agreed an alternative then we will publish the route including a GPX file.
ALSO - this year's event has been nominated as part of the Cycling UK "Challenge Series", which means that as well as your commemorative T-shirt and other bits, you'll get a Challenge medal, and other goodies courtesy of CUK Head Office!

You can enter using the "ENTER HERE" link above and below. Please read the "stuff" before you enter, as giving us all the required and correct information at this early stage will help us enormously.

Graham Brodie 07889 964101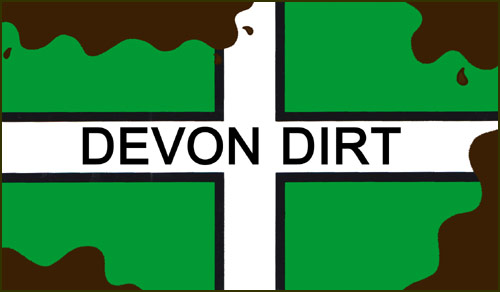 Notes:
Event HQ is at Bigpeaks in Ashbuton. Located just off the A38 near Glendinnings quarry. Take the Eastern exit for Ashburton off of the A38
Parking: Limited Parking outside BigPeaks, and further parking in Glendinnings Car Park nearby. Any overflow parking will have to be in the town centre.
Visit the BigPeaks website for contact details and a map of how to find them.
Toilets, mechanics, and refreshments available here.


2018 Entries.
This year we need all the entrants to use our online entry system.
This is now available - click the Enter Here button to go to the payment page which uses the Paypal system..