2018 EVENT: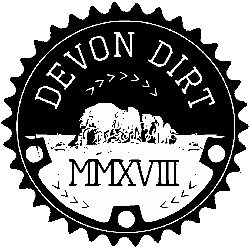 This years event from our point of view was a great success. Over 300 entered on a dry day with some ideal conditions for a good Devon Dirt ride.
We hope you enjoyed the day and will come back and do it all again sometime.
We are still in the process of mopping up and sorting out a few glitches like a shortage of Tshirts for some riders, but a big thankyou to all of you who took part, and particular thanks to the team of CTC helpers, the staff at Bigpeaks, LemonJelli and their Hi-van creperie, Country Kitchen from Torquay ( Bakers), staff at Cycling UK head office and all those ivolved in making the event run.
Feedback
so far has been good, and we are not aware of any particular issues in relation to this years ride.
There will be some vieo footage incuding some aerial shots being posted in the next few days, keep a look out on our social media pages for that. In the meantime safe riding and hope to see many of you in 2019.
Graham Brodie 07889 964101